For Our Planet
We all have to do our part for the environment. Choosing GO will dramatically reduce your CO2 footprint by up to 55%. Do you really care? Some of us do, and it shows in GO's growing list of satisfied customers.
The Clean, Green Courier Machine
Because we care about our planet, we only use current model vehicles with best fuel ratings.
Save a Tree,
GO

Paper-Free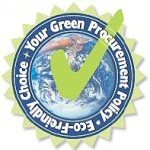 Because all of our ordering and billing systems are 100% automated, we don't generate any additional paper: no bills, no carbon copies, no order books. Instead of keeping a file just for your courier, you can track all of your transactions on line.
Also, GO has elected to use eMail to communicate with you. All news, changes and promotions are now paper-free.